Hope of the City Church - Auburn Campus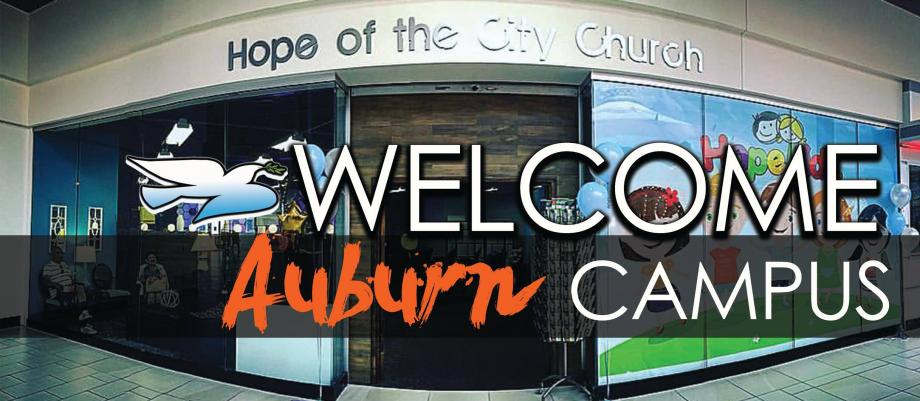 Located in the Outlet Collection Mall, next to Johnny Rockets and the carousel.
Parking is available near the mall entrance across the theaters and Dave & Buster's.

NEW SERVICE TIME
Sunday // 9:30 am

CHURCH IN THE MALL
We are now open at the Outlet Collection Mall in Auburn, WA! We believe a church in the mall is both unique and effective. It is Hope of the City's calling to fulfill the Great Commission—to "go and make followers of all the nations" (Matthew 28:19). Our church has the opportunity to go into the marketplace and share the gospel of Jesus to those who may never want to step into a traditional church setting. We saw firsthand the great impact of having a church in a mall during our experience at Westfield Southcenter Mall in Tukwila. To this day, many attending Hope of the City Church have amazing testimonies of being saved and lives transformed through our time at the mall. Now, God has opened doors once again. We invite you to come join us during one of our Sunday services.

HOPE CHRISTIAN ACADEMY
Hope Christian Academy will open at our Auburn campus in the near future. We are currently accepting students (Junior Kindergarten through Elementary) at our SeaTac Campus.
For more information about enrollment, please visit www.hotcc.org.